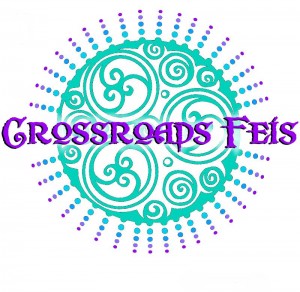 The Harp Irish Dance Company Presents the 5th annual Crossroads Feis!
NEW DATE!
*September 20-21, 2013*
Lehi Junior High School, Lehi, Utah
Registration open on Feisworx!
Take the Stage Special- to benefit Primary Children's medical center!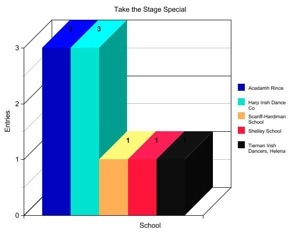 Fundraising Competition Standings as of 8/29/13
________________________________________________________________________
Adjudicators
Ariel Bennett, CO
Kerry Broderick, NY
Patricia Hall, CA
Jim Mueller, WA
Julie Showalter, IL
Sharon Whelan-MacSweeney
Musicians
Lindsay Davis, UT
Russell Wulfenstein, UT
Special Features of this year's competition:
Preliminary Championship Special- A bonus second preliminary championship will be hosted Friday night! Two chances to move up to Open Championships!
Take the Stage Special to Benefit Primary Children's Medical Center!- Watch our Schools present their best performance Choreographies!
Parade of Sashes- All 1,2,3rd place winners of our Preliminary and Open Championship Competitions are invited to join us in a special exhibition dance after Awards! (noon and 4)
Blind Man Special- One Treble Reel Step Down the line… and the judge will be separated from competitors by a screen!
"Triple Threat" Adult Competition- Adults must dance 32 bars of either a reel or a slip jig, 32 bars of either a treble jig or a hornpipe and one of the following traditional sets: Job of Journeywork, Garden of Daisies, King of the Fairies. Rounds will be combined to give a final score and will be presented with a Podium Ceremony!
Music, Ensemble, Art, Dress Design, Recitation, and Soda bread Cultural competitions!
CULTURAL COMPETITIONS
Soda Bread- any type
Art - Set Dance Theme. Depict your favorite Set Dance
Art - Pick your favorite Set Dance and draw, sketch, build, photograph or paint.
Leave at designated table by noon Saturday, adjudication by 1pm. Please put name, age and dancing school on back or under artwork.
Art- Dress Design. Set Dance Themed
Hibernian Music Festival-
Beginner Song- Sing a traditional Irish song not to exceed 3 minutes. Open to music competitors who have not placed 1st, 2nd, or 3rd in a song competition
Intermediate Song- Sing a traditional Irish song not to exceed 4 minutes
Beginner Instrumental- Two contrasting (jig and reel, air and hornpipe, reel and hornpipe, etc…). Traditional Irish tunes not to exceed 3 minutes. Open to musicians who have been playing less than a year and have not placed 1st, 2nd or 3rd in a music competition.
Intermediate Instrumental- Three contrasting tunes not to exceed 5 minutes
Ensemble- 2 or more musicians and/or Vocalists playing together one song or two contrasting tunes not to exceed 4-5 min. All ages welcome. No age groups for the ensemble competition.
Irish Reciation: Recite, from memory, one poem of Irish origin in English or Gaelic. Please bring a legible copy for the adjudicator.
Come Join us at the Crossroads!