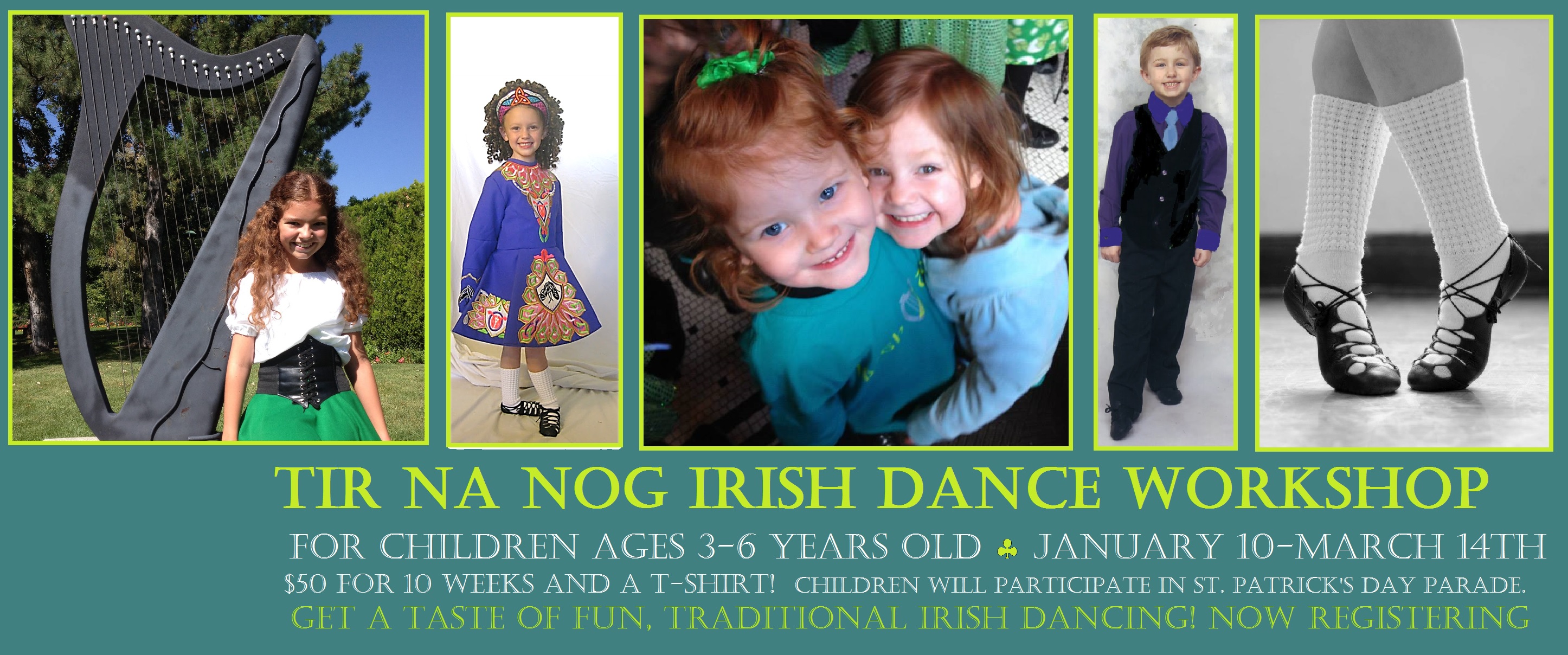 Announcing our Annual Tir Na Nog Irish Dance Workshop for Children ages 3-6 Years old.
It will be held Saturdays from 11:30-12:00 from January 10-March 14th at our American Fork Location.
This 10 Week workshop is only $50, and includes a t-shirt and participation in the Salt Lake City St. Patrick's Day Parade.
Students will explore basic Irish technique and creative movement in a fun and active setting. Boys and girls heartily welcome!
To register, please visit http://www.harpirishdance.com/blog/classes-2/classes